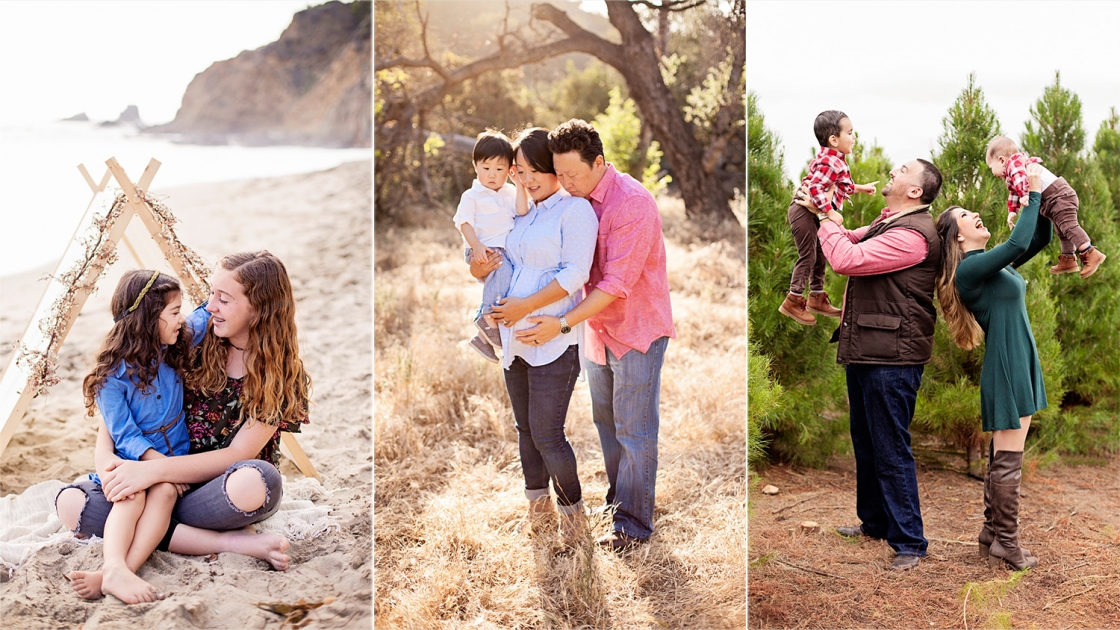 Holiday Mini Sessions 2017The year has flown by so quick! It's already time for holiday mini sessions. It's time to start thinking Christmas; family photos, cards, gifts, Christmas trees… Even if you don't intend to make Christmas cards with these photos, it's great time of year to do family portraits!
These are there dates and locations to choose from.
-11/5- Nature location  **SOLD OUT**
-12/2 Beach **SOLD OUT**
Both of the above dates are $200 for 30 minutes and 7 digital images.
-11/11- Christmas tree farm  **SOLD OUT**
The Christmas tree farm is $225 for 30 minutes and 7 digital images.
There will only be 4-5 sessions per date. All sessions are available on a first come, first serve basis so be sure to contact me as soon as possible to reserve your spot! Sessions require a non-refundable deposit to hold your spot as these sessions are limited.
If you don't see dates and/or locations that work for you, feel free to book a regular session. They allow you freedom and flexibility to; enjoy the session, choose your location, choose your date.
If you have general questions regarding how my sessions work, click here.
To book, please fill out the contact form under "Inquire" or email me at info@nicolettemoku.com
I look forward to working with you this season!